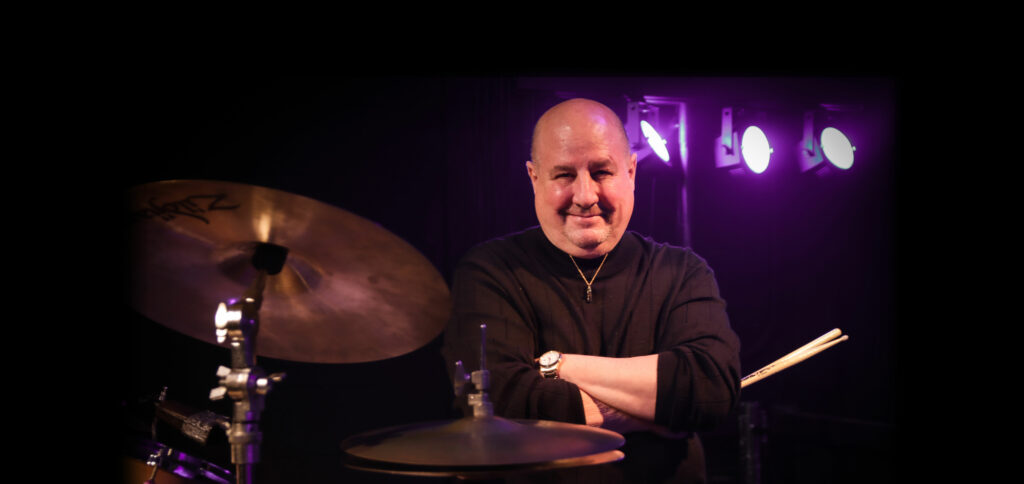 Jackie Browne was born on July 19, 1954 in Wilmington, Delaware and has been making a name for himself in the area ever since.
He first began taking lessons at the Drum Shop on Delaware Avenue, learning from local drum instructors, including Bill Russell and Jimmy Weinkowitz.
These later developed into professional lessons at the hands of Jim Chapin, Vick Holveck, Bud Kelly, and Carl Mottola.
In 1973, Jackie hit the road and started playing professionally all throughout the country. He shared the stage with a variety of bands and playing a large range of genres that included Jazz, Big Band, Country, Rock, Dance, R&B, Show Bands, Lounge Bands and more. Considered a full working drummer, Browne worked hotels, bars & restaurants and later made a name for himself playing a variety of music in Philadelphia, Atlantic City, Wilmington and throughout the Tri-state Area.
JACKIE'S STRENGTHS LIE IN HIS VERSATILITY.
JACKIE HAS THE ABILITY TO READ & PERFORM ALL MUSIC STYLES.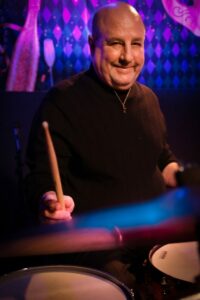 ACCOMPANIED MUSICIANS:
Richie Cole, Alto Sax
Steve Marcus, Tenor Sax
Harry Allen, Tenor Sax
Randy Johnston, Guitar
Steve Gilmore, Bass
Tyrone Brown, Bass
Warren Orré, Bass
Eddie Higgins, Piano
Eddie Green, Piano
Brian Trainor, Piano
Giacomo Gates, Jazz Vocalist
Tom-Bones Malone, Trombonist (NBC Orchestra – David Letterman Show)
Aaron Heik, Tenor Saxophonist (NBC Orchestra – David Letterman Show)
Frank Greene, Trumpet (NBC Orchestra – David Letterman Show)
Matt Neiss, Trombonist (Army Jazz Ambassadors)
Doug Elliot, Trombonist (Navy Airmen of Note)
Lin Biviano, Trumpet
Tony Sands, Vocals (Frank Sinatra Tribute)
Rich Little, Impressionist
Felix Caviliere, Vocals (Young Rascals)
& many others!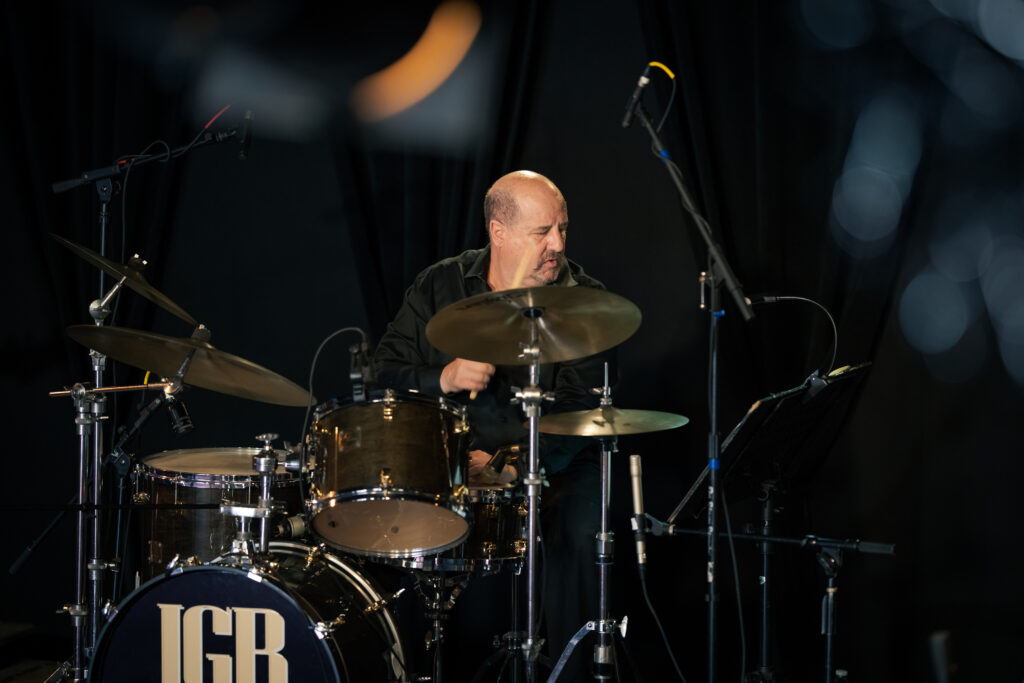 JACKIE'S EXPERIENCE
Jackie Browne has played drums professionally for 50 years working primarily on the East Coast as one of the most successful independent main line musicians.

Jackie has backed such notables as:
Regis Philbin
Melba Moore
Petula Clark
Al Martino
Rose Marie
The Four Aces
Billy Eckstein
Julius LaRosa
The Four Lads
& many others!
Jackie works with his Jazz Ensemble developing music presentations for special events, and Radio, Television Productions.
VENUES PLAYED:
Rivers Casino
Philadelphia, PA
Landis Theater
Vineland, NJ
Ocean City Convention Center
Ocean City, NJ
The Zanzibar Blue
Philadelphia, PA
Borgia Café
Philadelphia, PA
Rehoboth Jazz Festival
Rehoboth, DE
Harrah's
Atlantic City, NJ
Tropicana
Atlantic City, NJ
The Claridge
Atlantic City, NJ
The Kimmel Center
Philadelphia, PA
Blue Note
Philadelphia, PA
Palumbo's Cafe
Philadelphia, PA
Clifford Brown Jazz Festival
Wilmington, DE
Host Resort Lancaster, PA
American Music Theater
Lancaster, PA
Hershey Park Ampatheater
Hershey, PA
The NBC 10 Show
Philadelphia, PA
& many more!
Jackie performs at venues small and large, accompanied by a variety of talented, local musicians.